Instant Hand Sanitizer Gel
Brief Overview
OPS washless hand disinfection gel instant skin cleaning, soft, lasting protection. Use the products throughout the day to help protect against the spread of germs. Whether you're at home or on the job, our gentle formula is by your side wherever you need it most.
Feature: 
♣ Antibacterial hand gel will keep your hands clean.
♣ Gentle and non-irritating, gentle disinfection.
♣ No washing, quick-drying, easy to use.
♣ Gel texture, you can easily control the amount.
OPS Instant Disinfection Gel Effectiveness
Made with ethanol to improve skin health and hygiene, contains moisturizers and rich in aloe essence, mildly scented.
Gentle ingredients safe for frequent use. As per WHO/CDC effectivess rating. Instantly kills 99.99% of germs without water
and bacteria on the skin that could cause disease and stop some viruses. Alcohol-based hand sanitizers can quickly
reduce the number of microbes on hands. This cleaner formula prevents the spread of unclean things to maintain
your family's health.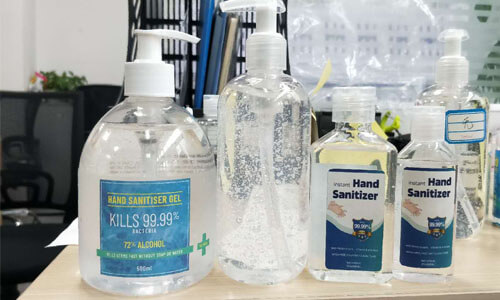 Non-sticky Formula
Keep clean hands and health for kids, and it does not hurt the skin, has water-holding and moisturizing function.
Wholesale Sanitizer Gel From Different Model
We provided 50ML, 80ML, 100ML, 500ML Items.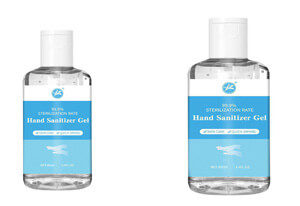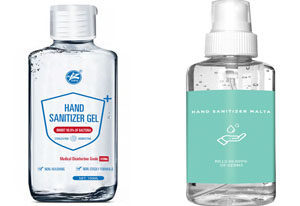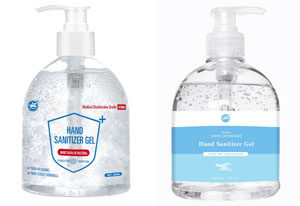 How To Use The Hand Sanitizer?
Take an appropriate amount of the product to moisten your hands and rub for 20 to 30 seconds until the liquid
covers your hands, wait for drying, and do not wash with water.
Widely application
Use it at your office, home, in your car, school, or anywhere else you need to clean your hands quickly.
Antibacterial Gel Package

Pay More Attention
Please note that this technique is not appropriate when hands are visibly dirty or after using the toilet.
In these cases, hand washing required.
This product is for external use. Please do not take it internally. Use with caution to people who are allergic to alcohol.
Please keep it out of reach of children.
Interested in purchasing bulk hand sanitizers? Contact us!
Hand Sanitizer Gel Specifications Sheet
| Product Name | Instant Hand Disinfection Gel |
| --- | --- |
| Product Spec. | 100ML, 500ML |
| Ingredient | Water, Aloe extractions, Humectant, etc. |
| Guarantee Period | 3 Years |
| MOQ | 100ML- 5,000 Bottles,500ML-2,500 Bottles |
| Delivery date | Around One Weeks. |
More Information, Contact Us