Car Interior Cleaning Products
Brief Overview
Using natural and ecological enzyme to extract citrus oil which is a plant biodegradable product without residue, it is applicable for cars, indoor environment, such as leather, carpet, garnish,textile with the functions of sterilization, antibacterial and bringing fresh air. It can easily decompose a variety of stubborn stains, without damage on the surface of objects. It's fully eco-friendly cleaning supplies!
Parameter: 
♣ It's called orange enzyme detergent.
♣ Advanced, biodegradable, deeper cleaning formula.
♣ Dries fast to a non-greasy durable satin.
♣ Quickly and safely clean interior plastics, vinyl, leather, rubber, and even LCD screens.
Natural products to clean car and household interior.
It's amazing and works a lot better than other items that are particularly produced for your purpose at half the price.
Biodegradable and deep cleaning ability and protection that's effective and safe on all interior surfaces, including stereos,
LCD screens, dashboards, doors, center consoles, whatever it widely used in car interior cleaning, but also even better for
the household cleaning works. The good thing is, you're able to pick the shininess from the finish. All you need to do is spray on
and wipe with having a microfiber cloth for any dull shin. Applied use a round wax applicator, with minimal effort.
Leaves that new vehicle smell and just a slight sheen. It's the best product for cleaning car interior and household cleaning agent
on the market.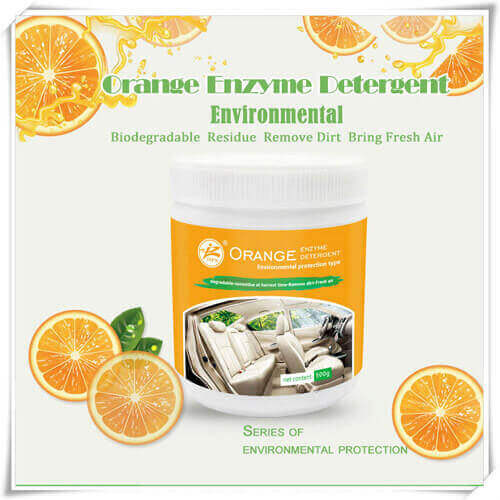 Orange Enzyme detergent, Clean Car Interior
From now on to say goodbye to stubborn stains, easy in decontamination!
Eco-friendly orange enzyme to extract citrus oil which is a biodegradable product, not take any harm.
1. Spray and wipe make cleaning convenient and easy.
2. Quick penetration, softens the stain.
3. The extraction of citrus is safe and secure.
4. The taste is fresh and without pungent smell.
5. Multifunction and dual purpose for vehicle and living environment.
6. It's premium car cleaning products, perfect car interior detailing products.
Let's be honest, no one wants to ride around in a car that smells bad. No matter what you do,
those nasty odors just seem to come out of nowhere. We want everyone on planet earth to ride in cars that
smell amazing, and ops orange enzyme detergent is the Best product for cleaning car interiors.
How to clean car seats stains?
See the above comparison, do you think it's the best product to clean leather car seats?
A bottle of orange detergent can handle many troubles. Versatile, application is wide!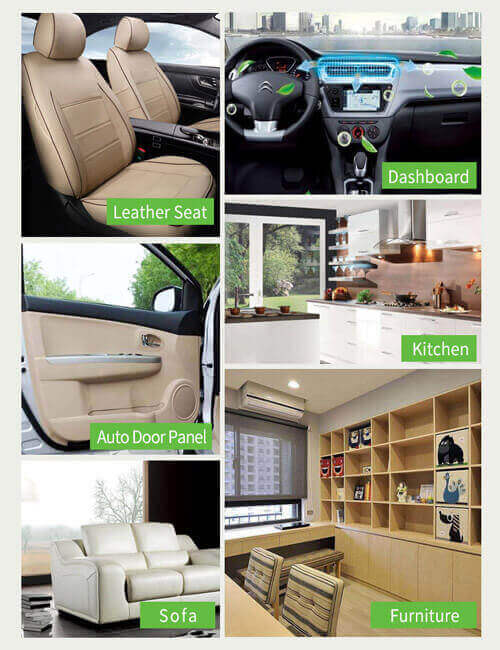 How to make the car seat cleaner?
One teaspoon (around 6 gram) and adding 500 ML water, evenly spray it to the surface of objects and wipe it!
If you want to clean the inside of your car, please contact us!
Car Interior Cleaning Product Specifications Sheet
| Product Name | Household, Car Interior Cleaning Product(Orange Enzyme Detergent) |
| --- | --- |
| Product Spec. | 500g / 1 Bag |
| Price | US$7.50 / 1 Bag (FOB Ningbo/Shanghai) |
| Appearance | Powder |
| Guarantee Period | 5 Years |
| MOQ | 500kgs (1000 bags) |
| Delivery date | Around 152-20 days. |