How to choose the best product for cleaning car interior?
You should know the dirtiest spots in a car's interior are the locations you touch, meaning the steering
wheel, seat belt, the shifting knob and the driver's side door panel. The "V" between your legs,
where your Egg McMuffin and coffee winds up, can also be very dirty. Locate these components and
plan to spend a few extra minutes cleaning them.
When you're cleaning seat belts, only use a neutral, natural detergent.
It will protect the integrity of the belt fabric.
The dashboard and vehicle panels should be wiped with a dampened cloth with water.
To remove grime, use an all-purpose cleaner, diluted with water. As always, use the mildest product possible.
Need to get rid of smells?
OPS works very well, It deodorises as it cleans and leaves a fresh fragrance in the car.
No matter what you're doing to your car, be gentle. Because of manufacturers'
interest in saving a buck, and the desire to increase the EPA fuel economy, a lot of
manufacturers are using less durable materials. If you use the worse quality product,
may permanently mar or damage your vehicle.
OPS car interior cleaner made from the natural and ecological enzyme,
it can be used for difficult-to-reach areas and provides excellent swift and streak-free cleaning effects.
The cleaner thoroughly and gently removes road dust, insects, nicotine and silicon.
It is suited to all surfaces and offers excellent compatibility with, e.g. paints, rubber, leather,
plastics parts in the vehicle and upholstery.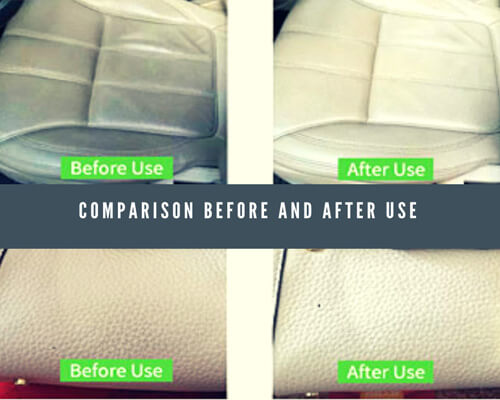 How to use the orange enzyme detergent?
Dilute the powder or liquid to spray bottle. Start with an 80:1 water-to-detergent.
Concentration and scrub thoroughly. If that doesn't work, slowly increase the ratio until you have success.
Spray on a dirty surface, use the lintfree cloth, paper towel, micro-fibre cloth or sponge
distribute evenly over area to be cleaned.
Application:
It can use for cleaning the interior of passenger cars, 4wd's, motorcycles,
marine & commercial vehicles as well as in the home or office.
Product Advantage
Natural and biodegradable.
Save cost, economical to use
Deodorises as it cleans
Removes most dirt & stains
Do you want to create in pristine condition for your vehicles, home or office? Contact us here!